Covid 19 Testing in Bala
COVID 19 PCR Tests & Rapid Results Tests
COVID -19 Testing Services
Medic 1 are now offering services to a variety of settings such as healthcare, businesses, sports teams and individuals. COVID 19 is of course new to the world. We are all learning how to prevent, detect and treat the Coronavirus. During the pandemic Medic 1 crews have worked on the frontline, and with elite athletes and Doctors and we continue to do so.

About the COVID test
Many people have no symptoms but are required to undertake a test to make sure they do not currently have the Coronavirus. This may be for work or travel purposes or just to put your own mind at rest. In this instance you will require a PCR test. You may also need a "fit to fly" certificate. Following confirmation that you are virus free that can be arranged for you. A PCR test is for early detection of COVID-19. It is accurate from the earliest pre-symptomatic stages of infection. It does not show whether you have had the virus previously.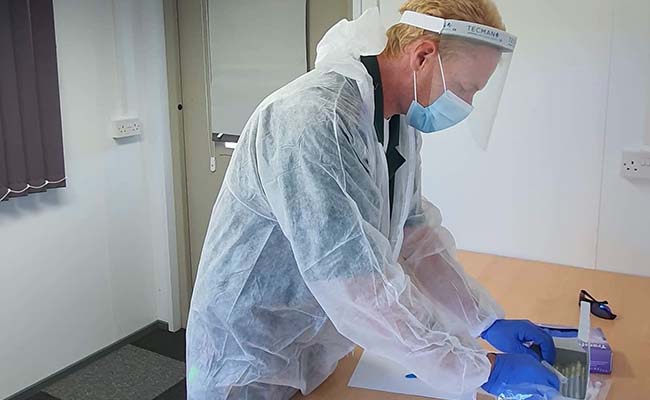 How do we do the test?
We have mobile units providing COVID19 tests around the UK. A Medic will attend your location to carry out the test. They will be wearing an ambulance service uniform, so you can recognise them; and of course PPE to protect you both. You do not need to let them into the house. The test can be done at the doorway/porch etc. But shelter from the elements would be appreciated. The testing process only takes a few minutes to perform and the medic has all equipment on and required to do this. You will be asked to fill in and complete a card with your details, including the email address that you want the results sent to. Once the medic has taken the swab, they will deliver the sample to the laboratory, in Liverpool, UK.
How much does the test cost?
Getting tested in person
This will depend on where you are having the test. For example if you are attending one of our centres or if we are coming out to you. Once you accept the quote we will make the arrangements with you. Please get in touch so we can
provide a quote
Buying a home test kit
We provide home test kits for
£160.00 +vat
, all home test kits will typically be posted for next day delivery and should arrive with you the day following payment, subject to the time of ordering. Please note that it is your responsibility and at your expense to return your completed test sample to the laboratory once completed. If you require guaranteed next delivery, this will be charged at an additional rate.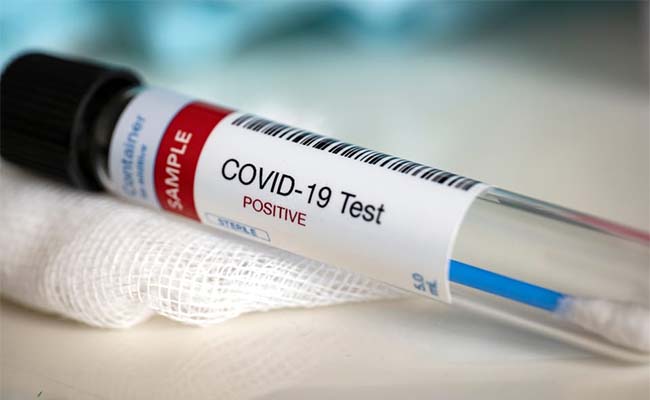 Get a quote for a home premises visit service
Frequently Asked Questions
Do I need a PCR test?
If you are flying you will probably need a "fit to fly" certificate. Most countries will require that the test is carried out within 72 hours of flying.
Spain
has recently been added to this list A few countries allow 96 hours.
Do I need to book a test with Medic 1
We will do all that we can to assist you. However we are very busy with tests. We would strongly advise that you book an appointment or request a home test to be posted as soon as you know you are traveling.
How long does it take to get the results?
The results will be dependent on the time that the sample arrives at the laboratory. For example if a sample arrives before 13:00, 99% of results will be available that day. You will typically receive your results back within 24 hours however we guarantee your results back within 48 hours.
What days are the laboratories open?
The labs are open 24/7. The only day they close is Christmas day.
Home Tests - carried out by you
The kits come with diagrams and full instructions. However we also provide phone consultations with a medic when you are ready to do the test.
Returning the completed test swab to the laboratory
All home testing kits should be posted back to the laboratory via a guaranteed next-day delivery postal service with tracking at your own expense, the return postage is NOT included in the cost of your home testing kit. Please
do not
put your home testing kit sample in a post box!
The cost and how to pay.
Tests that are posted out are
£160.00 +vat
. If you require the test to be delivered guaranteed for next day delivery, a small at cost fee will be added to your order for the next day delivery service. The cost of a medic visiting you at home will depend on several factors, such as the time of day and your location. This is a bespoke service, where a medic visits you, does the test and delivers the sample to the laboratory. Although this does cost more you have the benefit of knowing that the sample has been delivered immediately after your test.
What is the difference between the tests that Medic 1 staff do and the tests customers do at home?
There is no difference. They are the same tests and both provide "Fit to Fly" Certificates, as long as you are COVID19 negative. Medic 1 has responded to the changing requirements for our customers by providing options. Invariably static units are not where you need them, so we have mobile units that can come to your chosen location.
Changes to travel requirements
Medic 1 in partnership with our laboratory are responding to changes as soon as possible. For example Spain now requires that passport numbers are included on Fit to Fly certificates and this has been addressed.
How can we help?
For more information or to request a quote contact us at
covid19@medic1.co.uk
or fill in the
contact form
.
We understand the urgency of testing due to travel arrangements and will aim to get back to you as soon as possible.
Contact Us