Non-Emergency Patient Transport Service (NEPTS)
All patients who are being transported in our care, can expect to be treated with dignity and respect and given our full attention, regardless of if the transport is an emergency.
About our service
This is work undertaken for a variety of NHS Ambulance and Hospital Trusts or Health Boards. Work may be planned or short notice as required. Patients are medically stable and assessed as fit to transfer. The service is also provided to private medical facilities and the voluntary sector.
Vehicles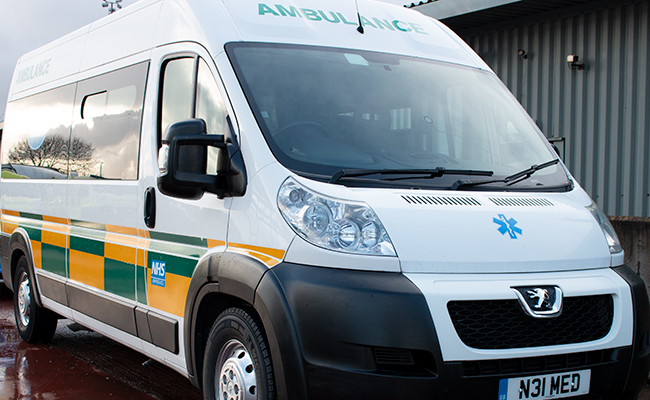 Medic 1's fleet comprises of various vehicle types and we endeavour to provide the most suitable vehicles for each patient, we are asked to transport. These include cars and patient transport ambulances.
Cars
Our cars are utilised when patients can walk or be assisted into the car. This patient group may need assistance to gain access to their home, such as using a wheelchair, if the walk is long. All patient transfer cars, carry defibrillators, medical gases and first aid kits.

As a minimum, our patient transfer car service is always crewed with a fully trained Emergency Care Assistant or above depending on the clinical needs of the patient in addition to the driver is an Emergency Care Assistant or above.
Patient Transport Ambulances
Our patient transport ambulances are fitted with seating as well as an ambulance cot. The vehicles are comparatively spacious and can accommodate larger patients. Specialist wheelchair safety clamps allow wheelchair users to remain in their chairs if that is the best option for them. The vehicles have hoists fitted that assist staff to pull the cot or heavier chairs onto the vehicle.

As they are ambulances and will be supplied with emergency medical equipment, such as oxygen/airway management and defibrillators. Ambulance staff are all trained to the expected standards to care for patients, should the patient's condition deteriorate or they need ongoing care such as oxygen therapy throughout their journeys.
Tracking
All Medic 1 vehicles have tracking devices. These devices enable us to be efficient and send the nearest appropriate vehicle to any patients. However and perhaps even more important they assist with both patient and staff safety, by allowing is to have an accurate location or question unexpected stops. All of our ambulances also benefit from fully integrated tracking devices.
Who benefits from this service?
The people who benefit the most from our service are of course the patients. Vehicles are well maintained and scrupulously clean. Staff are chosen for their communication skills, commitment to patient care and attend regular training in clinical areas of practice.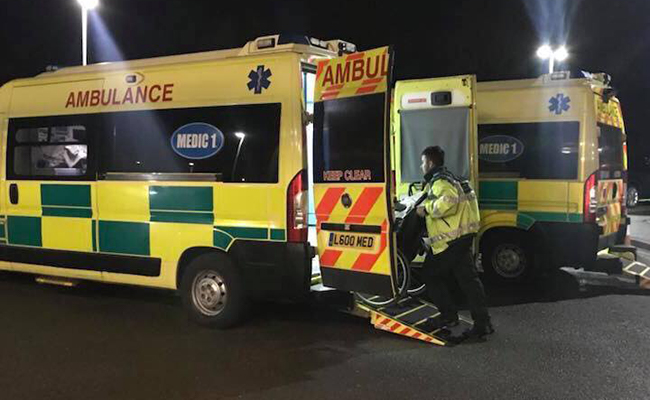 How to book?
To request a non-emergency patient transfer, please contact our office on
0845 00 44 999
, this is a 24-hour service. Alternatively, you can
request your booking online
by filling out our
booking form found here
and a member of our team will get back to you.
How can we help?
For more information or to request a quote please call us on 0845 00 44 999. Lines are open 09:00 to 17:30 daily.
Alternatively you can contact us at contact@medic1.co.uk or fill in the
contact form
.
Contact Us