First Aid at Work Course
Accredited first-aid training courses nationwide
So much more than just a first aid course, a skill for life! Every day, first aiders make a difference to people's lives, by assisting them until further help arrives.
Why should you undertake this course?
So much more than just a first aid course, a skill for life! Every day, first aiders make a difference to people's lives, by assisting them until further help arrives. "The Health and Safety (First-Aid) Regulations 1981 require you to provide adequate and appropriate first-aid equipment, facilities and people so your employees can be given immediate help if they are injured or taken ill at work."
As an employer, you should have trained first aiders, suitably stocked first aid kit/s and everyone on site should know who to contact for assistance and where the first aid kit is kept. It is important to note that this duty of care is not restricted to accidents caused by employed occupation but to assist a person suffering any sudden illness or injury.
Assessing the needs of your company for first aid provision.
Medic 1 staff would be happy to help you with this task. If you choose to undertake this yourself, you need to consider, the hazards, how potentially serious are they, how likely they are to occur and how many people may be affected.
What do you need to put into the first aid kit?
There is no definitive list for this. Once you have undertaken your needs of first aid (risk) assessment of the hazards, you will have a better understanding of what is required. Again, if you are not sure, Medic 1 would be happy to help. Medic 1 also sell first aid kits that are appropriate to your needs.
Is this course for you?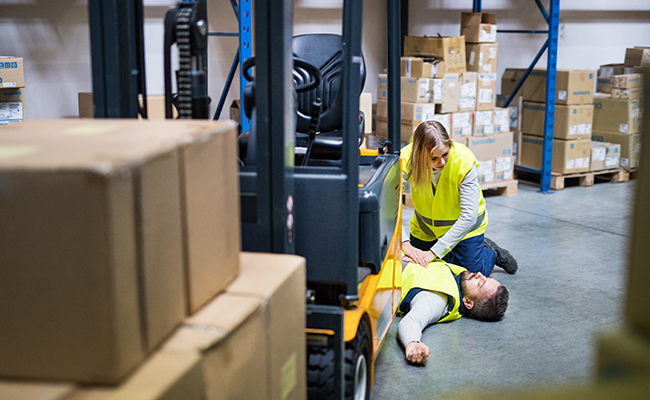 First Aid at Work is suitable for first aiders in the workplace, but also anyone who wishes to have vital first aid skills. The fact is we never know when someone near us may have an accident or become ill. First Aid buys vital time to get help, such as an ambulance, should the need arise.
Entry Level
You do not need previous experience of first aid to take this course. You will need to have basic literacy skills and be able to undertake physical tasks such as Cardio Pulmonary Resuscitation (CPR). Students should be 16 years old and above.
Format and duration
Our First Aid at Work is run over three days. As we all learn in different ways, your tutor will use a variety of teaching methods throughout the course. These will include explanations, discussions, powerpoint presentations, videos, demonstrations, practical participation and question and answer sessions. To make learning easier, the course is broken down into sections that follow a logical sequence throughout.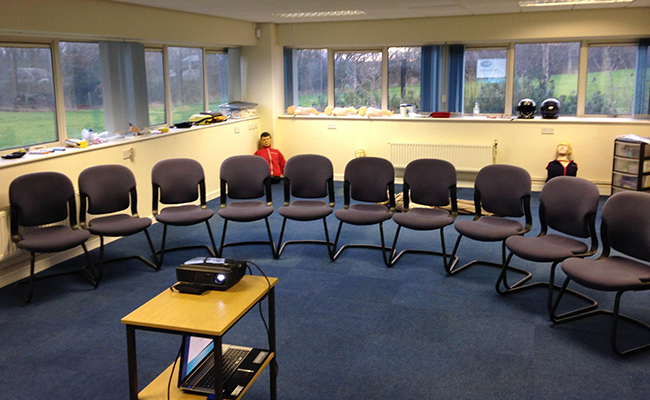 Classroom Sessions
1
Assembly and introductions
Role and responsibilities of the first aider
Incident and casualty assessment
CPR and AED
Unconscious casualty breathing normally
Choking casualty
Shock
External bleeding
Minor injuries
Catastrophic bleeding
2
Illness and Injury in the Workplace
Respiratory system
Hypoxia
Chest injuries
Asthma and hyperventilation
Circulatory system
Wounds and bleeding extras
Eye injuries
Shock Different types, inc fainting
Anaphylaxis
Angina and heart attack
Stroke
Burns and scalds
Poisonous substances
3
Assembly and recap CPR and AED
Fractures, dislocations, sprains and strains
Head and spinal injuries
Major illnesses
Epilepsy and diabetes
Recap recovery position
Secondary survey
Multiple choice question paper/theory assessment
Assessment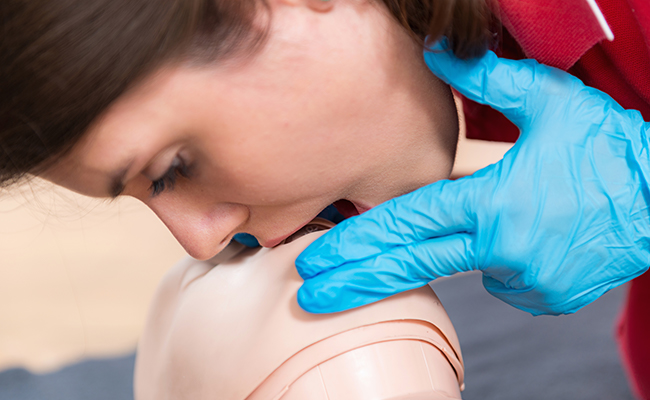 Your trainer will assess you throughout the course, to ensure that you understand the topics covered. At the end of the course, there will be a written assessment. Do not worry about this, we are not assessing your spelling or writing skills, but checking that you have gained sufficient knowledge. This is followed by a practical assessment, you must demonstrate that you can undertake first aid tasks.
Certification
Upon successful completion of the course, you will receive a certificate and ID card demonstrating that you have the knowledge and skills, to undertake First Aid at Work. Certification is valid for three years, we do recommend a one-day refresher each year. Although not mandatory, this allows you to practice skills and sharpen your knowledge. Before your certificate expires, you should book yourself onto a First Aid at Work Requalification.
What's included
When you arrive on the first day, you will be given your welcome pack. This pack includes your course book, a pen, a notebook and a face shield.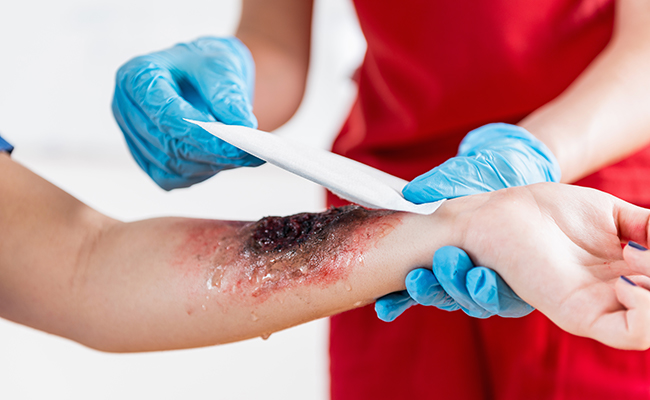 Food & Drink
Throughout your time at one of our training centres, you will be offered tea, coffee and bottled water. During the course, a buffet lunch will be provided daily.
How can we help?
For more information or to request a quote please call us on 0845 00 44 999. Lines are open 09:00 to 17:30 daily.
Alternatively you can contact us at contact@medic1.co.uk or fill in the
contact form
.
Contact Us