Mental Health Patient Transfers
Medic 1 has a specialist mental health patient transport service. We believe that we provide exceptional care for patients during their most distressing and difficult times.
About our service
All our transfer vehicles are all secure, meaning that patients cannot exit the vehicle unless it is intended that they do so. Cars are screened to protect both the driver and the patient from harm.
Medic 1 staff is what we believe makes our service exceptional. All have excellent communication skills and extensive training as Emergency Care Assistants, Ambulance Technicians or Paramedics. However, in our extensive experience, the complex needs of this patient group meant that further training was required. To meet the needs of the patient's staff undertaking mental health transfers must have current training in the Mental Health Act and Mental Capacity Act. In addition, we train our Mental Health crews in understanding mental health conditions, overcoming barriers to communications, de-escalation and conflict management, care and restraint and administration of medications.
Tracking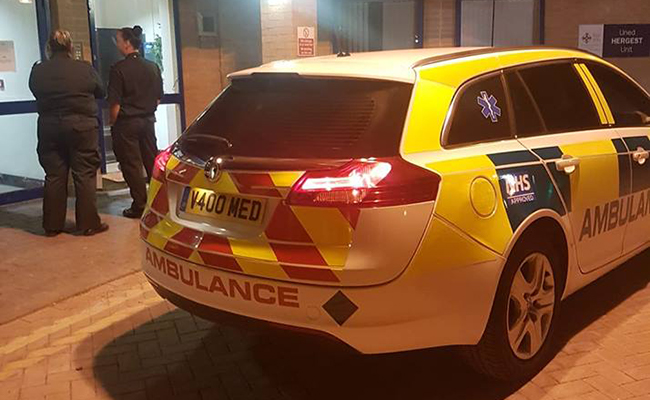 All of our vehicles have tracking devices. These devices enable us to be efficient and send the nearest appropriate vehicle to any patients. However and perhaps even more important they assist with both patient and staff safety, by allowing us to have an accurate location or question unexpected stops.
Who is this service for?
Medic 1 works with NHS and private mental health units, throughout the UK and Ireland, to transfer patients as required. They may be informal or detained under the Mental Health Act. As we are an ambulance service and have appropriate training, we can deliver medications to patients, who are being transferred. Medications may be for treatment of their mental health condition or for a physical illness.
For patients going over to Ireland, we will always book a cabin, for their comfort and dignity. On long-distance transfers, patients will be fed and drinks will be offered. Food and drinks will be managed in accordance with the patient's risk assessment and dietary needs. Patients or relatives may also request our service for informal hospital admissions.
How to book?
To request a mental health patient transfer, please contact our office on
0845 00 44 999
, this is a 24-hour service. Alternatively, you can
request your booking online
by filling out our
booking form found here
and a member of our team will get back to you.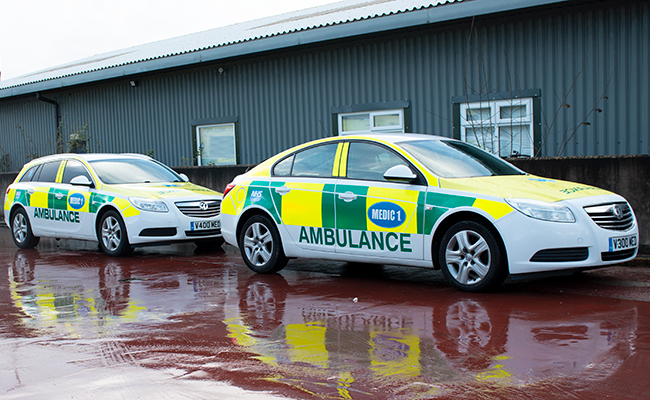 How can we help?
For more information or to request a quote please call us on 0845 00 44 999. Lines are open 09:00 to 17:30 daily.
Alternatively you can contact us at contact@medic1.co.uk or fill in the
contact form
.
Contact Us