In order to practice Paramedics must be registered with the Health & Care Professions Council (HCPC), who set out regulations that must be followed to allow the paramedic to remain on the register. In the prehospital settings, Paramedics will often be the clinical lead and make autonomous decisions to provide advanced patient care.
Introduction to Paramedics
Paramedics are highly skilled and educated individuals. In order to practice, they must meet the standards required to register with The Health and Care Professions Council (HCPC). Paramedics must then re-register every two years. They follow regulations laid down by the HCPC, such as keeping their skills and knowledge up to date. Portfolios, with evidence, must be kept and made available for inspection.

Paramedics will often be the lead or senior medic in attendance when someone becomes injured or unwell. Their role includes assessing and treating patients. They must decide where a patient needs to go, such as; to a specialist hospital unit, be referred to their GP or if they can remain at home to care for themselves. The decisions they make influence outcomes for patients, the role, therefore, carries the burden of responsibility.

Paramedics undertaking work for Medic 1, will all be verified via the HCPC register, identifiable and have undertaken an enhanced DBS check. The resource that you require will be based on the risk assessment of your event. This will be fully discussed with you. The need to have a paramedic in attendance at events will clearly be identified during the risk assessment process. In accordance with the risk assessment, they can be supplied in the following ways.

A single Paramedic will work as part of a multidisciplinary team to provide additional expertise and medical support within the Medic 1 event medical centre. They will remain on site at all times but may respond to a casualty in situ if requested for guidance, for example prior to moving a patient. In order to provide excellent patient care, we do not provide lone medics.

Patients in cardiac arrest require prompt commencement of cardiopulmonary resuscitation (CPR) and prompt use of a defibrillator. Did you know that for every minute that a shock, from a defibrillator, is delayed the patient's survival rate declines by 10%?

A Paramedic will be partnered on an ambulance with an Emergency Medical Technician. This team is highly skilled and able to respond, assess, stabilise and treat the seriously ill or injured patients. All ambulances are fully equipped and the crew trained and prepared to deal with life-threatening emergencies. The paramedic will decide on the best care pathway for the patient, arrange for an air ambulance to be called or transfer to specialist hospital units, rather than send everyone to the Emergency Department. This unit can transfer patients on blue lights who are deemed to be time critical or requiring urgent care.
What skills do they have?
Paramedics have advanced and up to date clinical skills, such as Advanced Life Support (ALS) and of course have all the appropriate kit. They have an ever-increasing drugs kit, which enables them to provide medications to patients, experiencing a range of illnesses and injuries. In addition, they have sophisticated monitoring and diagnostic equipment. For example, when attending a patient who is experiencing a cardiac event, the paramedic can carry out a 12 lead ECG, which can be wirelessly transferred to a cardiologist in order to decide the most appropriate hospital for that patient.

In order to provide the best patient/casualty care, we understand that effective communication is essential. Paramedics are therefore able to communicate with other healthcare professionals, using the same level of medical terminology and understanding. This benefits the patients as treatment plans can be formed even before a patient arrives at the hospital.

Paramedics are trained to use a range of communication techniques to enable them to bypass any barriers to communication. This included phone applications for translation, use of the NHS multilingual phrase book and flashcards.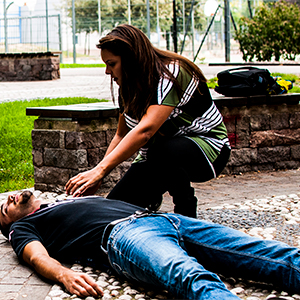 Patient Assessment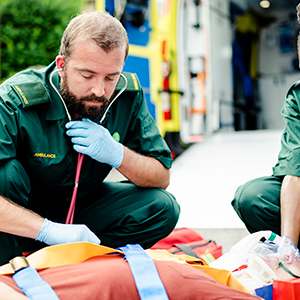 Advanced Life Support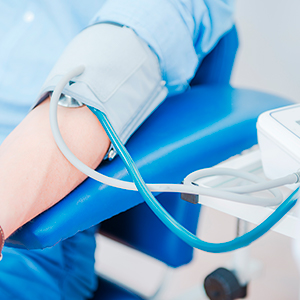 Observations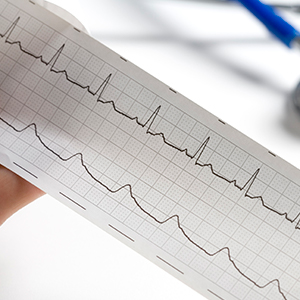 12 Lead ECG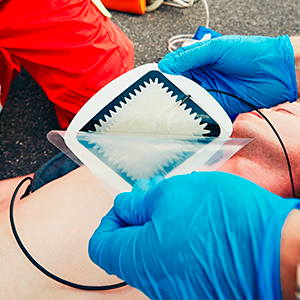 Defibrillation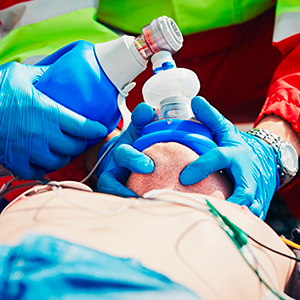 Airway management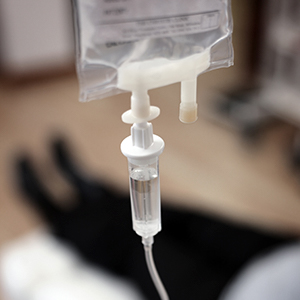 Administration of medications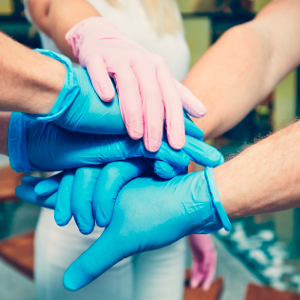 Infection control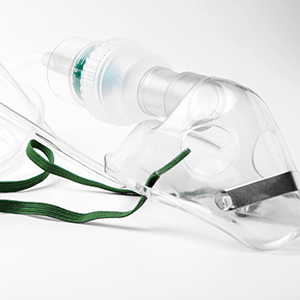 Medical Gases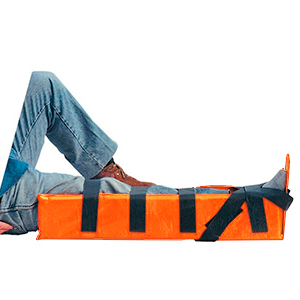 Splinting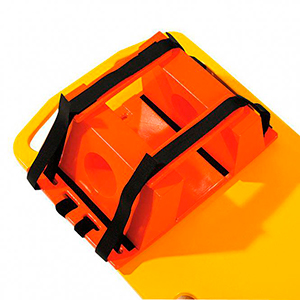 Spinal immobilisation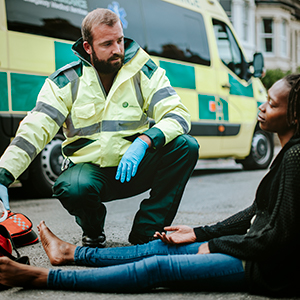 Advanced clinical decision making
How can the unit work for you?
As part of a multidisciplinary team, a paramedic can be based in the Medic 1 event medical centre. This is especially helpful where there are large numbers of visitors and where risks may be high. For example at music festivals where alcohol and recreational drugs often result in casualties, sporting events with rival crowds eg.football or events where the likelihood of injury and the severity could be serious. This may include motorsports or contact sports such as boxing.

When working within the team to provide additional support and guidance to all of the other clinical grades. Their wider knowledge and skill set will support team decisions on care for all patients. For example, a more junior grade of staff may need to send a patient to the hospital, that could be managed within the medical centre. With the assistance of a paramedic, this may not be required. There are several benefits to this approach. Firstly, patients who can be cared for at the medical centre may be able to return to the event, once they are fully recovered. Your event visitors do not have to make their own way back to the event on hospital discharge. By having a paramedic on site this reduces the impact on local NHS resources. This will offer reassurance and be viewed in a positive light when applying for future licenses for your event.

Frontline Paramedic ambulance units will provide a high level of prehospital care to your event visitors or staff, should it be required. The Paramedic & Emergency Medical Technician partnership allows not only for ongoing care but an assessment that may rule out the need for emergency transfer of the patient.

How can we help?
For more information or to request a quote please call us on 0845 00 44 999. Lines are open 09:00 to 17:30 daily.
Alternatively you can contact us at contact@medic1.co.uk or fill in the
contact form
.
Contact Us