Our Advanced First Aiders are our base unit. Advanced First Aiders can either work as part of a First Aid only crew or as part of a bigger multidisciplinary team.
Introduction to Advanced First Aider
Advanced First Aiders are able to recognise, assess and where possible treat critically ill or injured patients or request additional resources if required. For safety reasons we do not have lone Advanced First Aid unit, the minimum First Aid units is a two-person crew.
What skills do they have?
All of our Advanced First Aiders are trained in first aid with additional skills. They are able to carry out a patient assessment to determine the injury or illness. In addition, they can provide basic life support which includes CPR and defibrillation. Their additional training allows them to carry out correct patient, manual handling and infection control techniques and as well as perform some basic observations on the patient such as blood pressure, blood sugar level and oxygen level monitoring. In addition, our Advanced First Aiders are able to administer some over the counter medications such as Paracetamol, Ibuprofen, Loratadine (for hayfever) and Aspirin (for suspected heart attacks). As well as these medications they are all trained to administer autoinjectors for the treatment for anaphylaxis.

We believe that working in a variety of events across the country requires our staff to have effective communication, this is why all of our Advanced First Aiders are trained in communication skills and can overcome any barriers to communication in a variety of ways and have flashcards if required.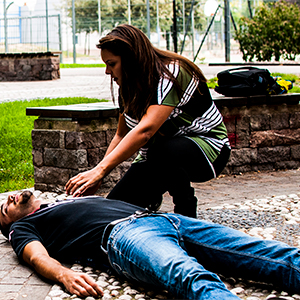 Patient Assessment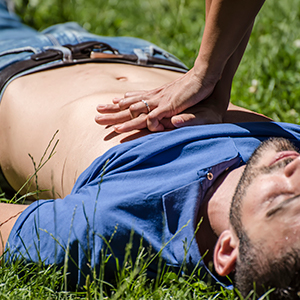 Basic Life Support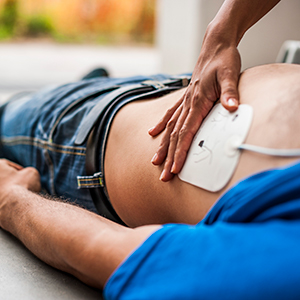 AED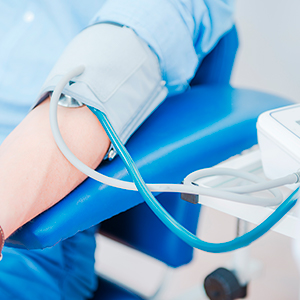 Observations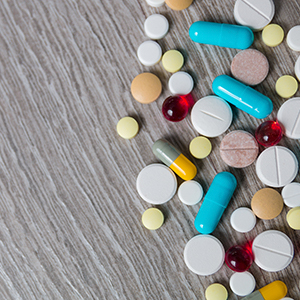 Over the counter medication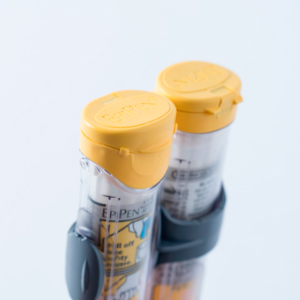 Autoinjectors to treat anaphylaxis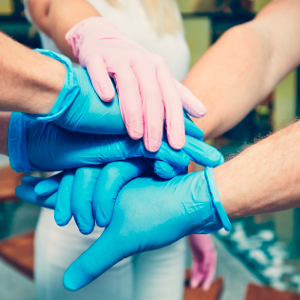 Infection Control
How can the unit work for you?
Depending on the size of the event there may be only two Advanced First Aider on site or there may be may working as part of a multidisciplinary team. Whatever the size of the event the Advanced First Aider will typically be the first unit to a casualty.

When working as part of a large team, for example at a Golf event we typically have about 10 Advanced First Aider on site as well as other resources such as a Twin Technician Ambulance and an EMT / Paramedic Ambulance. At this type of event, the Advanced First Aider would be called by our Radio Controller to a patient. Typically the Advanced First Aider is always the first unit on scene. They will assess the patient and treat them or call for support from one of the other crews onsite, this could for example be from the EMT / Paramedic Ambulance crew.

If working at a smaller event such as a Funday where there may only be one crew of two Advanced First Aiders on site the crew will either treat the patient at the scene if possible or stabilise and call in support externally.

At some events, such as a Run, we may take a marquee or our mobile medical trailer for the Advanced First Aiders to work out of. This can be positioned in a prominent place and allows our Advanced First Aiders an area that is private. Some organisers prefer that our Advanced First Aiders is on seen on patrol around the event so that spectators or participants can easily see our units if needed.

Whatever the size event or your needs we will work with you to provide you with the best cover according to the risk assessment.
How can we help?
For more information or to request a quote please call us on 0845 00 44 999. Lines are open 09:00 to 17:30 daily.
Alternatively you can contact us at contact@medic1.co.uk or fill in the
contact form
.
Contact Us